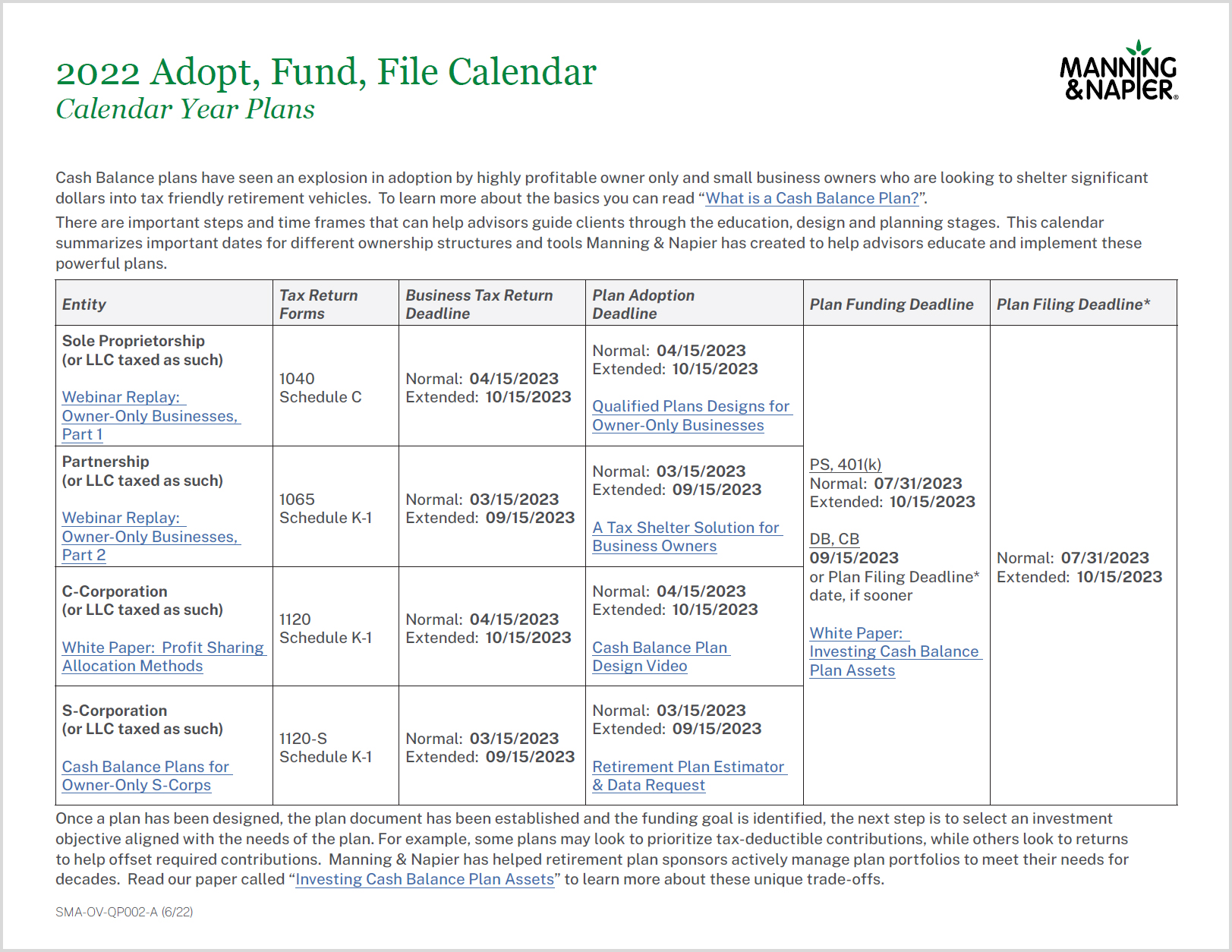 2022 Adopt, Fund, File Calendar
Cash Balance plans have seen an explosion in adoption by highly profitable owner only and small business owners who are looking to shelter significant dollars into tax friendly retirement vehicles.
There are important steps and time frames that can help advisors guide clients through the education, design and planning stages. This calendar summarizes important dates for different ownership structures and tools we have created to help advisors educate and implement these powerful plans.