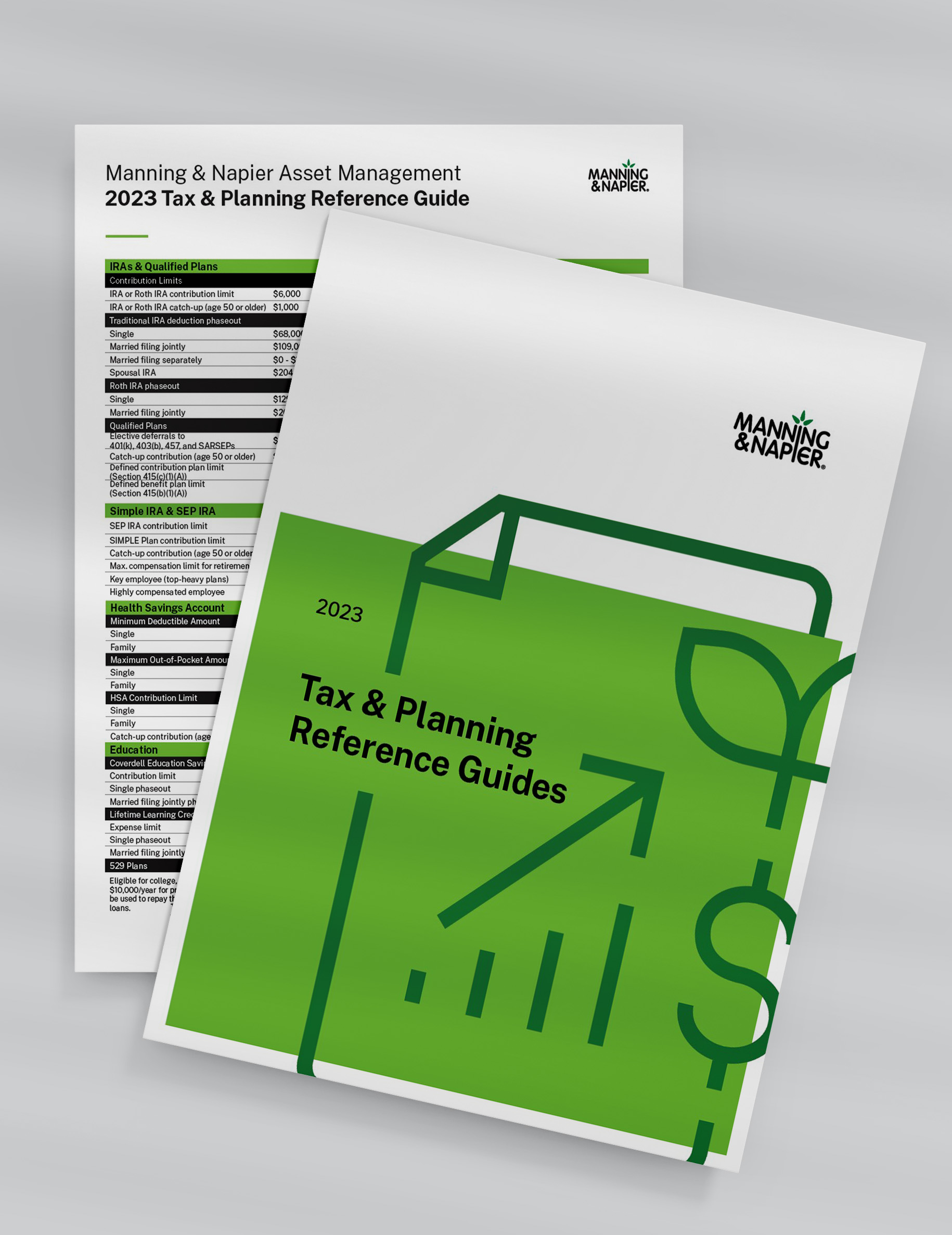 Taxes, Medicare, and Social Security are complex and ever‑changing, so we've created free guides with all the info you need, all in one place. Request copies customized with your logo, too.
Contribution Limits
Income Tax Rates, Deductions, and Credits
Estate & Gift Tax Rates and Exclusions
Business Income Taxes
Capital Gains Rates
Social Security Benefits
Medicare Premiums
And more!
Download the guides