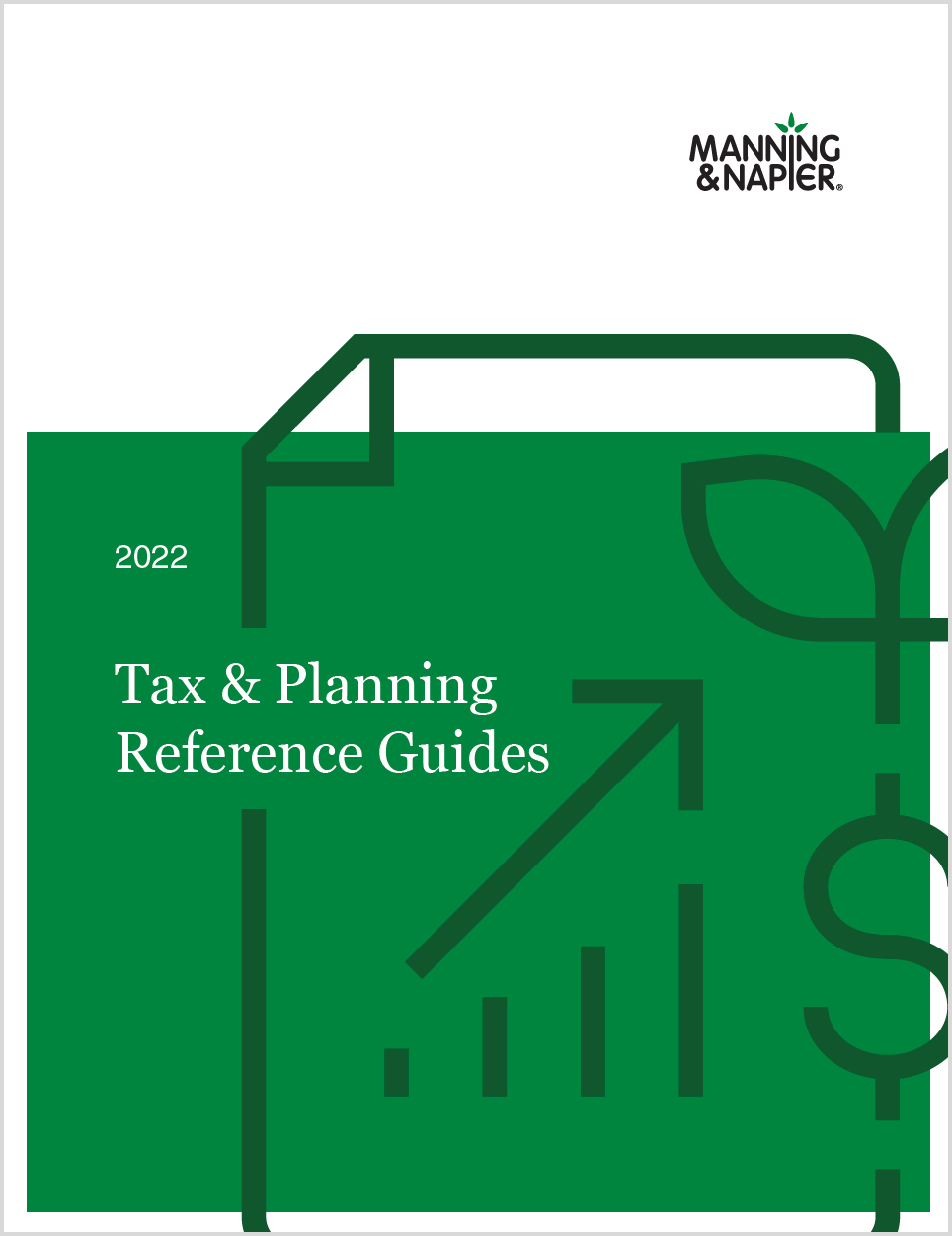 Taxes are one of life's certainties, and so are tax and policy changes. That's where our 2022 Quick Reference Guides come in. This valuable resource is designed to give you convenient access to the numbers you need without all the information you don't.
Contribution Limits
Income Tax Rates, Deductions, and Credits
Estate & Gift Tax Rates and Exclusions
Business Income Taxes
Capital Gains Rates
Social Security Benefits
Medicare Premiums
And more!