Your guide to creating, reviewing, and maintaining your financial plan
Whether you're starting from scratch or re-evaluating your current situation, a financial plan is essential to helping you reach your goals.
Our free checklist breaks down the components and factors you should be considering when creating or reviewing yours. Download your copy and ensure your plan is on track.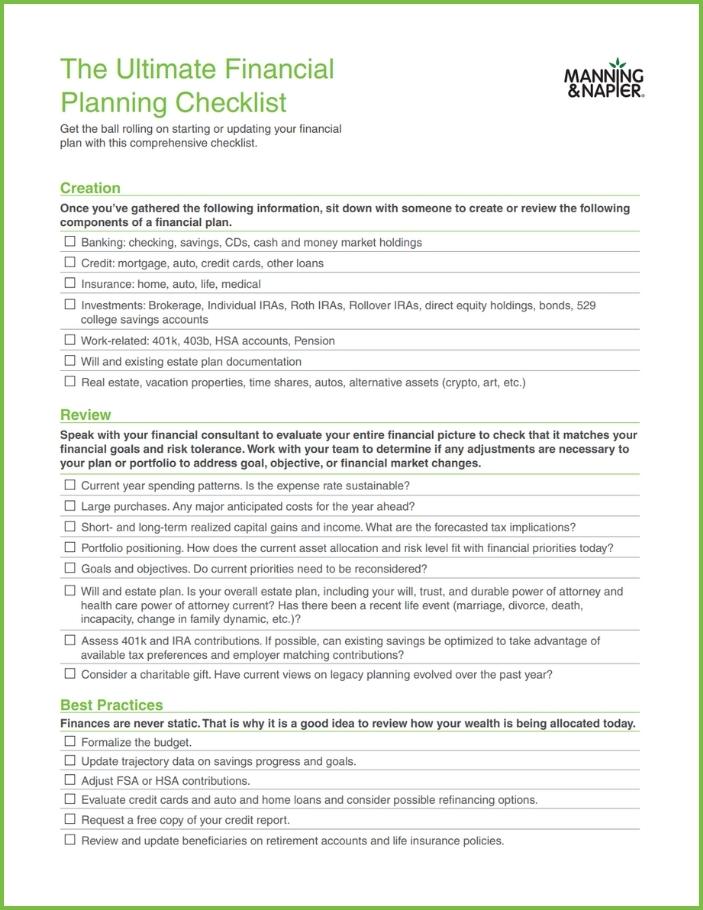 Download your copy
We can help
Start the conversation today by scheduling a call with a Financial Consultant who will provide a complimentary, custom-tailored financial plan to help you reach your goals.
The information in this paper is not intended as legal or tax advice. Consult with an attorney or a tax or financial advisor regarding your specific legal, tax, estate planning, or financial situation.