Non-profits are under constant pressure to secure funds that help fulfill organizational goals. It is important to adapt giving strategies and traditional governance structures to stay on track, not only now, but also in the future.
Traditionally, boards operated with members on audit, finance, and fundraising committees. While these are common committees, non-profits are not just limited to these. Recently, non-profit boards are creating associate boards, or young professional boards, in addition to its existing board of directors. These associate boards generally consist of up-and-coming millennials, and are intended to make way for the next generation of leaders and donors.
Millennials bring value to the organization not only through leadership, marketing, and fundraising, but also in their ability to understand and engage their generation. Having millennials on associate boards can help organizations stay relevant in the ever-changing non-profit landscape.
Associate boards are helpful for the organization, but the benefits don't stop there. The experience broadens the associate board members' skill sets and expertise. This prepares them for other board roles in the future and may also be helpful in their own career. In addition, members of associate boards will learn about governance, finance, and what it means to be a fiduciary. There is also often an opportunity for young professionals to graduate from the associate board to the board of directors.
Establishing associate boards will help non-profits have more diverse voices around the table and increase collaboration. It also sets the stage for the next wave of leaders within an organization. As organizations work to remain relevant in the ever-changing non-profit landscape, we encourage the implementation of associate or young professional boards.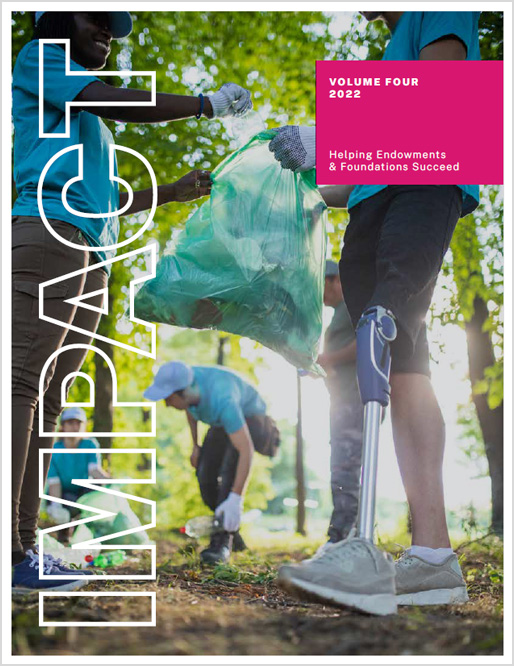 Have you downloaded your copy of Impact?
Get new ideas, fresh inspiration, and more articles like this in our most recent edition of Impact, a publication for non‑profits.
Download now
Four Considerations for Potential Board or Associate Board Members
Applicable Laws
Three main laws affect non-profits: the Uniform Prudent Management of Institutional Funds Act; non-profit corporate governance laws; and regulation from the IRS. Board members should become familiar with these before joining a board.
Liability
Board members are fiduciaries and are exposed to personal liability for any breach in conduct. It's important to become familiar with what's applicable to your organization, and know these protections almost never apply to deliberate acts of willful misconduct.
Conflicts of Interest
New board members should familiarize themselves with the organization's conflict of interest policy and find out what is required in terms of disclosure and settlement of conflicts. Potential conflicts could include financial self-dealing or serving on multiple boards.
Time and Expertise
Potential board members should understand the time commitment and what the existing board composition is. There may be an opportunity for organizations to train to broaden the board's skill set.
On-Demand Webinar
Associate boards are a great way to get young professionals involved in your organization. Watch our on-demand webinar to hear how leaders in our non-profit community are implementing these groups and how it has helped propel their organization.