Are you more confident when you have to be successful alone or when you have a team supporting you? When it comes to certain things – like winning a football game or financial success – working with a team produces better results than doing it yourself. Now we all can't compete for championships, but we can take inspiration from the greatest teams to help us win at financial planning.
Take Joe Burrow or Matthew Stafford from this year's big game, or even star individual athletes like Serena Williams, they all surround themselves with great teammates, coaches, personal trainers, nutritionists, etc. The same sentiment can be applied to managing your wealth.
Being proactive with your wealth is a great skill to have. A skill that can be amplified and benefit from collaboration. From assessing current finances and goal setting, to implementing a plan for success, it's a vulnerable burden to tackle on your own. A study from Vanguard revealed that of those who work with a professional, eight in ten have an 80% or greater probability of achieving a secure retirement. That's why it's recommended to work with a financial consultant, as well as an entire team of wealth management experts to win the game.
So, below is your 5-part guide to drafting a team for financial prosperity.
Your wealth management team
1. You
Think of yourself as the coach of the team. Your role is to determine the goal. What is your championship? It can be as simple as growing your wealth or saving for retirement, or specifics such as buying a second home or taking a long trip. After you have a clear goal, it's essential for you to surround yourself with others you're confident in. Below are the various members, or players, that make up every successful team.
2. Financial Consultant
Your consultant is your quarterback and the one on the field executing the plays. The coach and quarterback work closely together to determine what should be done, when, and with who. Although there's open communication, it's important you have enough trust in your QB to work with the other members of your team, as needed, to ensure your plan is being properly and proactively managed.
In financial services language, this means your consultant first converts your goals and objectives into a documented and clearly defined financial plan. This plan includes appropriate, attainable investment goals written down in an investment policy statement to directly inform the subsequent investment team and their strategies. Additionally, the Financial Consultant and your plan may need additional assistance from more specialized financial planning experts, lawyers, trust and estate planners, accountants, and more.
3. Investment Research
The greatest benefit of working with a financial consultant is finding one who leverages a team of dedicated investment analysts with a pulse on the market. Many advisors try to do both their own planning and also their own investment research, usually leaving something to be desired on both sides. We believe a team-based approach with consultants and/or advisors doing the financial planning, and investment analysts doing the investing, leads to better, more consistent outcomes in both.
The investment group is your offensive line. They are the heart of the team and work closely with the quarterback (financial consultant) to execute the plays (properly invest your money) to win the game. While the consultant can seem like the superstar, the reality is that they can't do it without the support of the entire team, and especially the results the investment team delivers.
4. Trust & Fiduciary
As you work hard to build your wealth, and as your consultant and investment team work hard to grow it, it's never too early to consider how to secure it. For most people, this means thinking about your estate and how you'd like your legacy to live on.
Challenges and complexities can quickly arise when drafting an estate plan. Estate planning laws, regulations, and guidances evolve faster and more often than people think. Working with a lawyer that specializes in trust & estate law, rather than simply any lawyer you know, can minimize the risk of mistakes, better safeguard your finances, and help ensure your wealth will be handled according to your wishes.
5. Specialists
Planning is the epitome of wealth management and some of you have plans that are just more complicated than others. If your situation needs more specialized expertise, a financial consultant who can connect you with the right advisor and resources is valuable.
For example:
You are a small business owner and need more specialized insight into how selling your business impacts the rest of your financial and estate plans.
You want to learn how a pension plan can help you accelerate your retirement savings.
In either scenario, you will want to talk to an advisor or actuary that can help you account for all the complicated details.
This part is about determining a goal and to-do list of how to get there. These specialized contacts are like the special talents (wide receivers or running backs) on your team – capable of making a huge difference if you need them.
6. (Bonus) Family
Your number one fans. Depending on your circumstances (age, goals, etc.) it's incredibly beneficial to involve family members from the beginning. Whether it's your significant other or children, allowing them insight into how your money is currently being managed and your associated goals will help educate them on the behind-the-scenes of what's happening. This also adds a safeguard if an unexpected life event occurs.
And remember, when building your roster and working with a financial advisor, you don't just hand over the playbook. It's an ongoing partnership with open communication that put you and your goals first. You shouldn't feel like you're alone, let the team at Manning & Napier support you.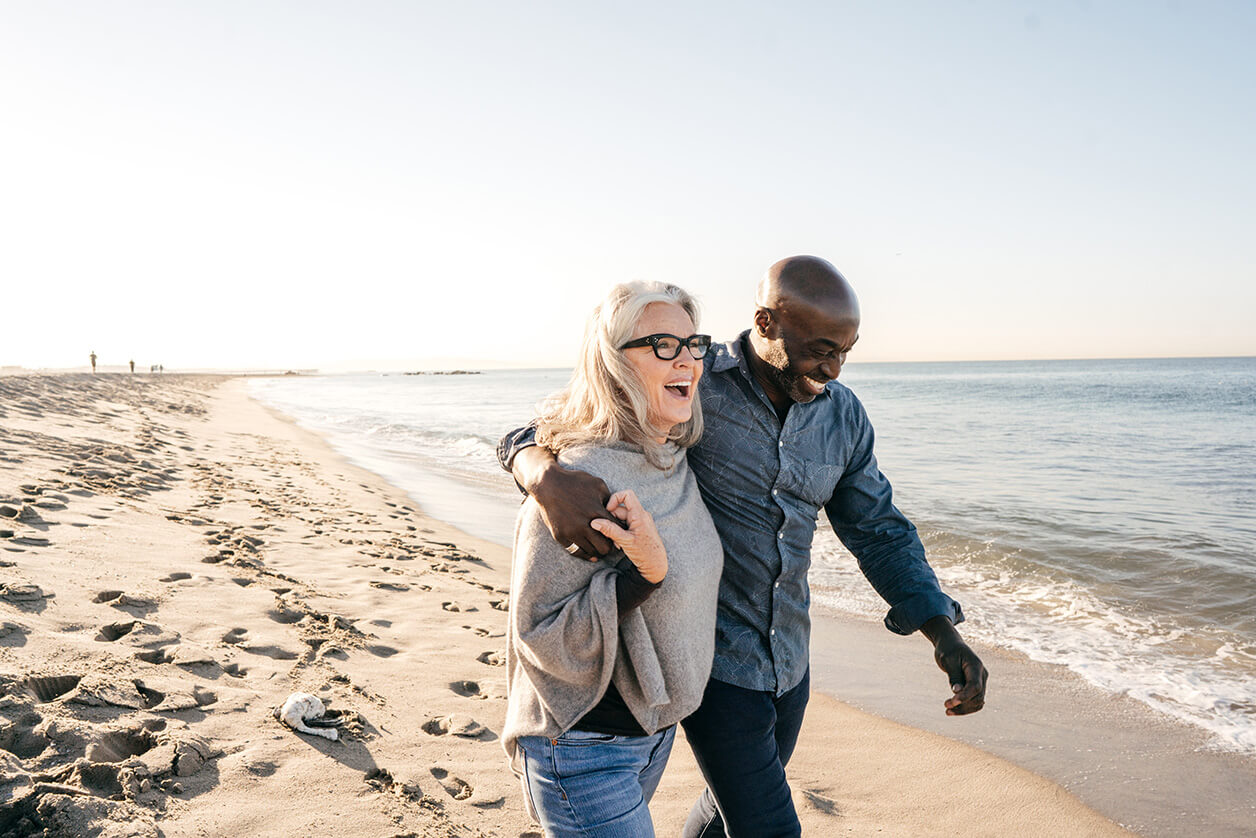 We're here to help
We can help ensure you're staying on track to meet your goals. Take the next step by requesting a complimentary consultation with a member of our team today. We'll discuss your goals and develop a plan that's just right for you.
Start today